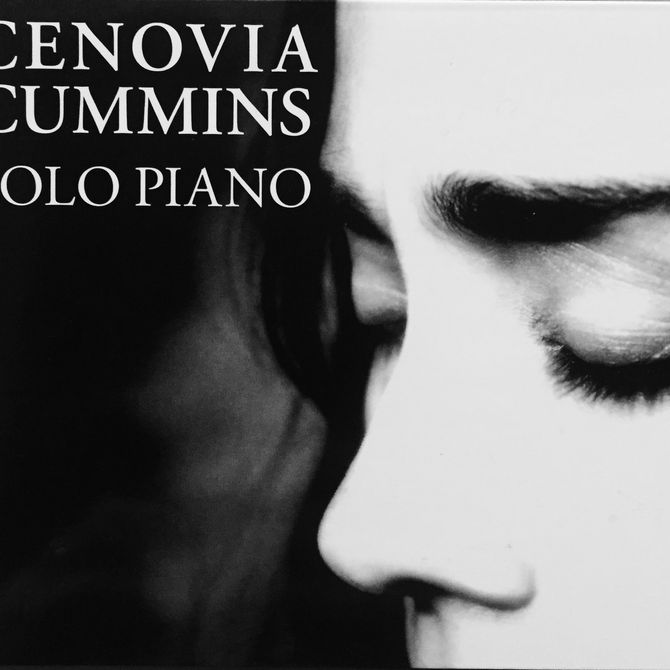 Cenovia Cummins Solo Piano/ CD
Want a hard copy? Yes you do! Solo Piano Cd is a six panel eco-friendly product with photos and detailed descriptions of each piece and more..
BUY SOLO PIANO CD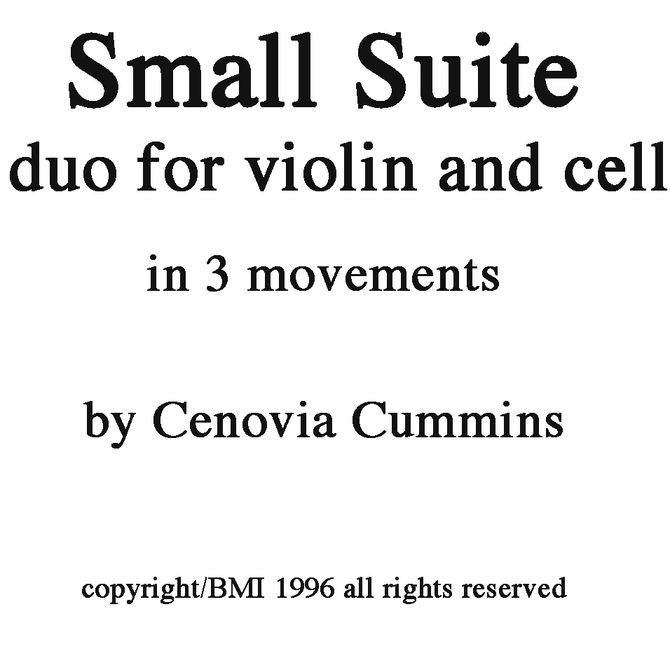 Small Suite Duo for violin and cello
Small Suite, a duo for violin and cello was written for the Cummins sisters duo to perform in recital.  This piece provides a refreshing alternative to the somewhat limited standard repertoire for violin and cello (i.e. Kodaly and Ravel duos).   It is a decidedly modern piece incorporating elements of jazz rhythmic structure, Irish fiddling style and influences reminiscent of Copland and Bernstein.  The appeal of Small Suite lies in its success of blending world music with the classical idiom.
The piece is in 3 movements, Small Bees, Tiny Angels, and Wee Shamrocks.  The running time is approximately 15 minutes.  The first movement is minimalistic and rhythmic.  It's rhythmic theme winds and expands to it's explosive ending.  The second movement is lyrical and yearning.  The third movement is raucous and dance like. It pays homage to music heard in Irish bars. It neatly ties in quotes from the first and second movements and winds up to a joyous end.
Award winning Irish composer Mary McAuliffe has this to say:  "Cenovia's "Small Suite" is magical and the third movement is absolutely stunning!  From the first notes I was captivated.  I find it to be a very thrilling piece and its references to the Irish idiom are wonderful, with a curious American influence too of course!   Congratulations to Cenovia for writing  such really beautiful and captivating music.
Small Suite has been performed at the University of Sun Valley Idaho, Brooklyn Conservatory of Music, Music Festivals in Hew Hampshire and Virginia and in Zurich, by members of the Tonhalle Orchestra.
BUY SMALL SUITE a Duo for Violin & Cello
  If you'd like to receive  occasional email updates please be sure to fill in your email address and  click "do it!" in the sign up box below. (I won't flood your inbox, I promise!)